はじまりの洞窟
Cave of the Beginning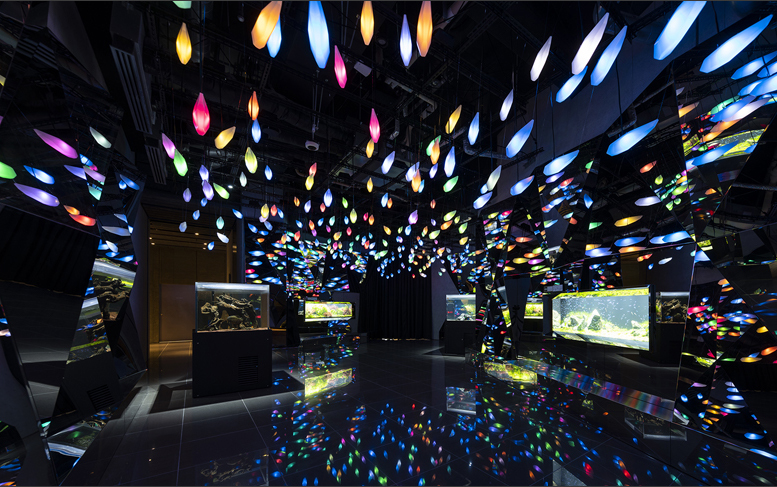 A cave appears on an elevated plateau.
A surreal world spreads out from where schools of fish lead, sparkling in a rainbow of colors.
The dramatic lighting of the schools of fish scatters on the multifaceted mirrors and tank, making it feel as if you've slipped into a cave. It appears as if light is streaming from deep within the cave. The charming fish welcome guests among the glittering space and colorful tones.