探求の室
The Chamber of Quest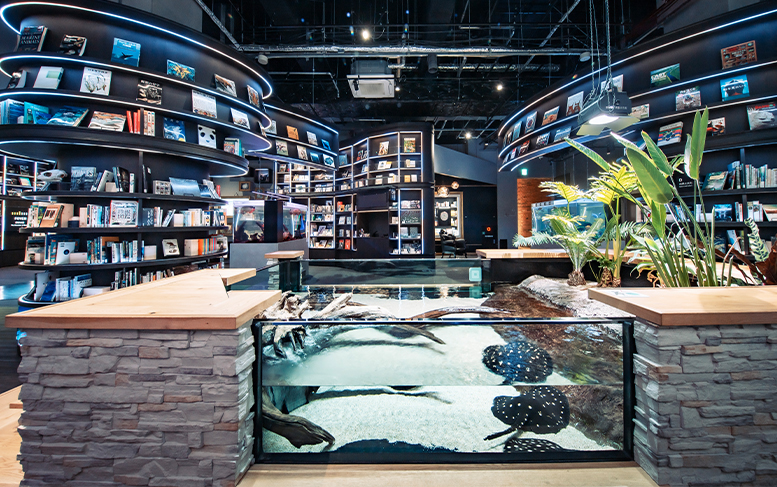 A space for communication to evoke interest in átoa.
Guests' intellectual curiosity will be stimulated.
It is a calm space with soft light shining. You can see capybara gracefully swimming in the uniquely-shaped overhang aquarium. Let the large freshwater fish and ocean fish that color the sea calm your soul with a sense of hope for the next zone.