生命のゆらぎ
The Fluctuation of Life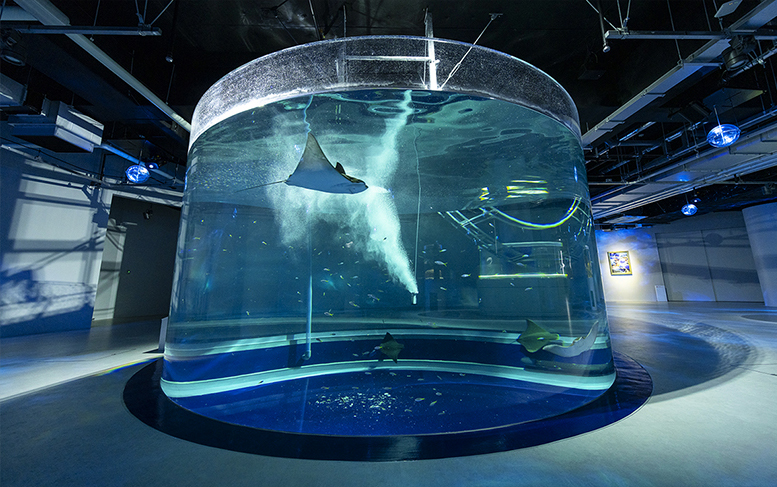 An illusion of playing under the sea.
Experience the pulse of life in this flickering world streaming with blue light.
You've strayed into a world under the sea. You can encounter the elegant form, unique shapes, and distinctive behaviors of sea creatures drifting about the waves. Let the under the sea exploration begin.